St. Mark's lutheran church
HELP US BUILD A
COMMUNITY LIFE CENTER
"The Mission of St. Mark's Community Life Center is to help people of all ages in our community build a better future by providing wellness and fitness activities, after school programming, and educational programs."
This center will allow us to help individuals in our community overcome many of the daily challenges they face. We have a history of providing LifeLine Health Screenings, Tutoring, CPR and First Aid classes.
We plan to provide Zumba classes and basketball leagues, tutoring programs, parenting classes such as Family First, GED and ESL classes.
​
This facility will allow us to reach more people in our community because we will have more space and a designated building.
Our goal is that we will empower individuals to make better life choices through these programs and by modeling Christ' love.
​
St. Mark's is rich with opportunities for all who gather! Our ministries and activities seek to connect you with God, one another, and the world through the transforming presence of God's love. You are welcome to join us in any way - in worship, as a volunteer, and in fellowship
We recently added a cry room to our sanctuary so parents with young children will feel welcome to enjoy the service without worries. Come check out this great new space!
THIS SUNDAY'S SERMON
5-24-20
​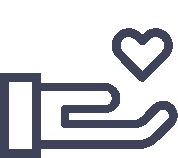 "Whoever is generous to the poor lends to the lord, and he will repay him for his deed."